You've heard of VR right?  Virtual reality – the experience (at the moment) of viewing a movie which is presented through a headset in a way that you can look around as though you are in the setting.  With headphones and sound you can start getting tricked that it's more real than it is…..
Google Cardboard is a low cost, cheap as kitset you can buy which enables you to use your smartphone and some folded up cardboard to create a VR Headset, download some VR apps, and get into some virtual reality.
I picked up some cardboard headsets on ebay.com.au for $1.99 each
So once your cardboard headsets arrive you just put them together, download a few VR apps and off you go.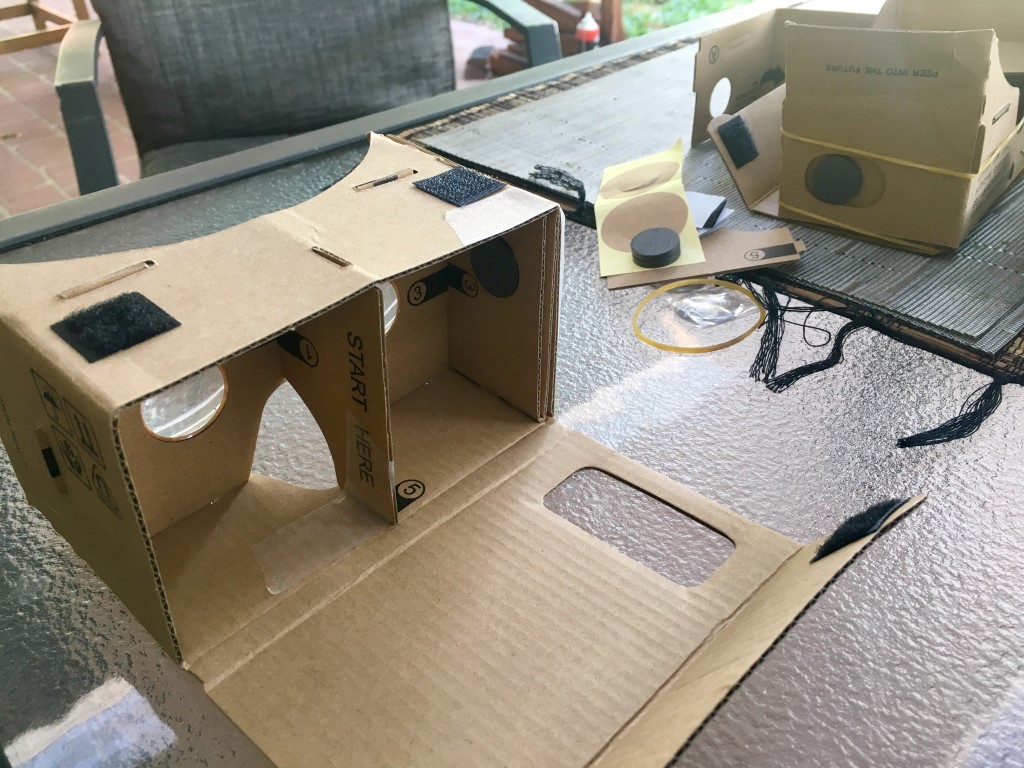 Well, it took me about 30 minutes to put the first cardboard goggles together – Because they were missing a piece! Once I realised that I requested a refund from the seller and in about 10 minutes had the other set build.
One thing that puzzled me was the magnets that came with it. I had no idea what the heck they were for. Google. Turns out the magnets work with the phone's magnetometer to act as a button with the headset, so head movements can act like button taps.
And lets be honest here – its $2 worth of cardboard so don't expect anything amazing. Make some modifications with a bit of sticky tape and rubber bands where you need to!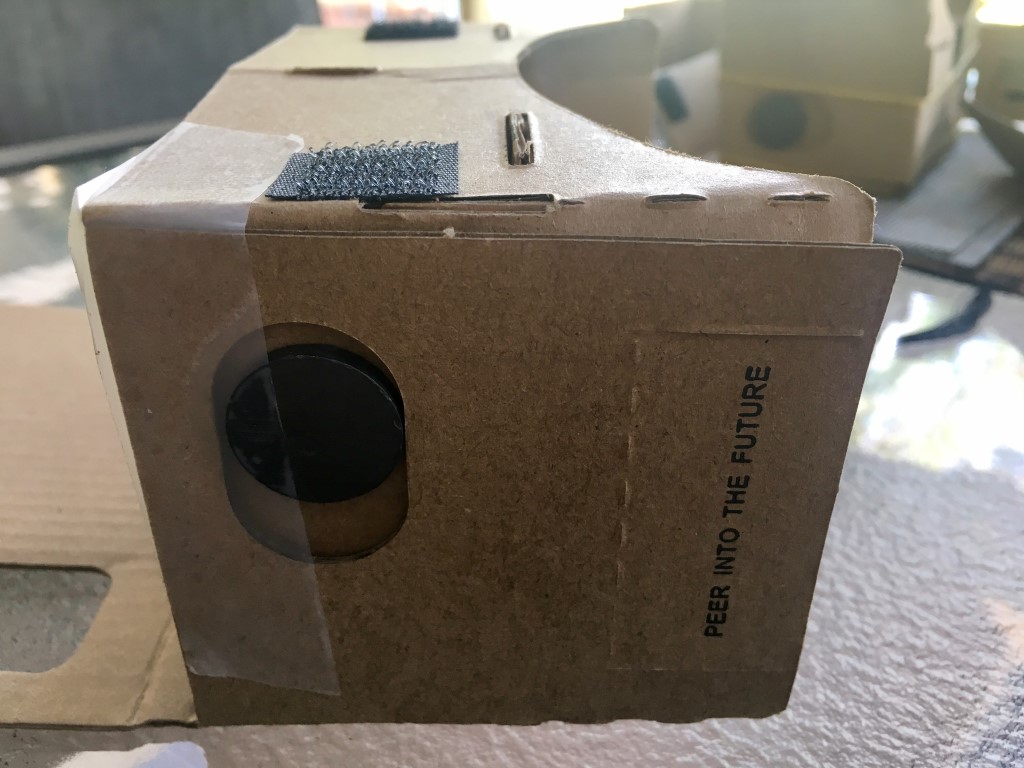 How does Google Cardboard VR work?
Google cardboard works by putting your phone the right distance away from your eyes so that the lenses can focus it – and with the split screen viewing the image takes on a 3D appearance. Think Viewmaster if you grew up when I did. But movies…..
Developers have made a bunch of apps containing or linking to movies to give you a taste of Virtual reality using Google cardboard – or other VR headsets.
5 Cool VR Apps to Use with Google Cardboard
It'd be wrong not to look at the Google cardboard app itself.   It's got a few of the same demo's as Within mentioned below, but is a good introduction to using the Cardboard VR system.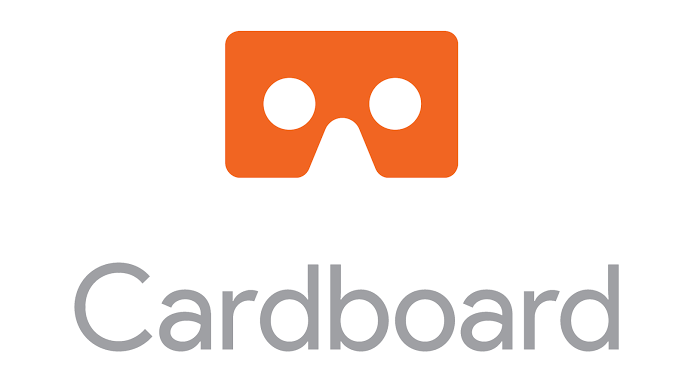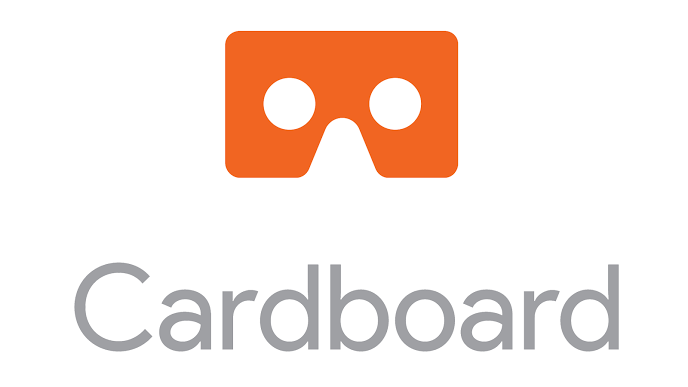 Virtual Speech VR lets you choose different settings to practice public speaking in. Public hall, Boardroom or interview – plus expect more to come.  There are options to animate the audience so there is some natural movement and background noise as well.  Fairly realistic looking Im sure it could help someone with a really speaking anxiety to get more used to speaking in public.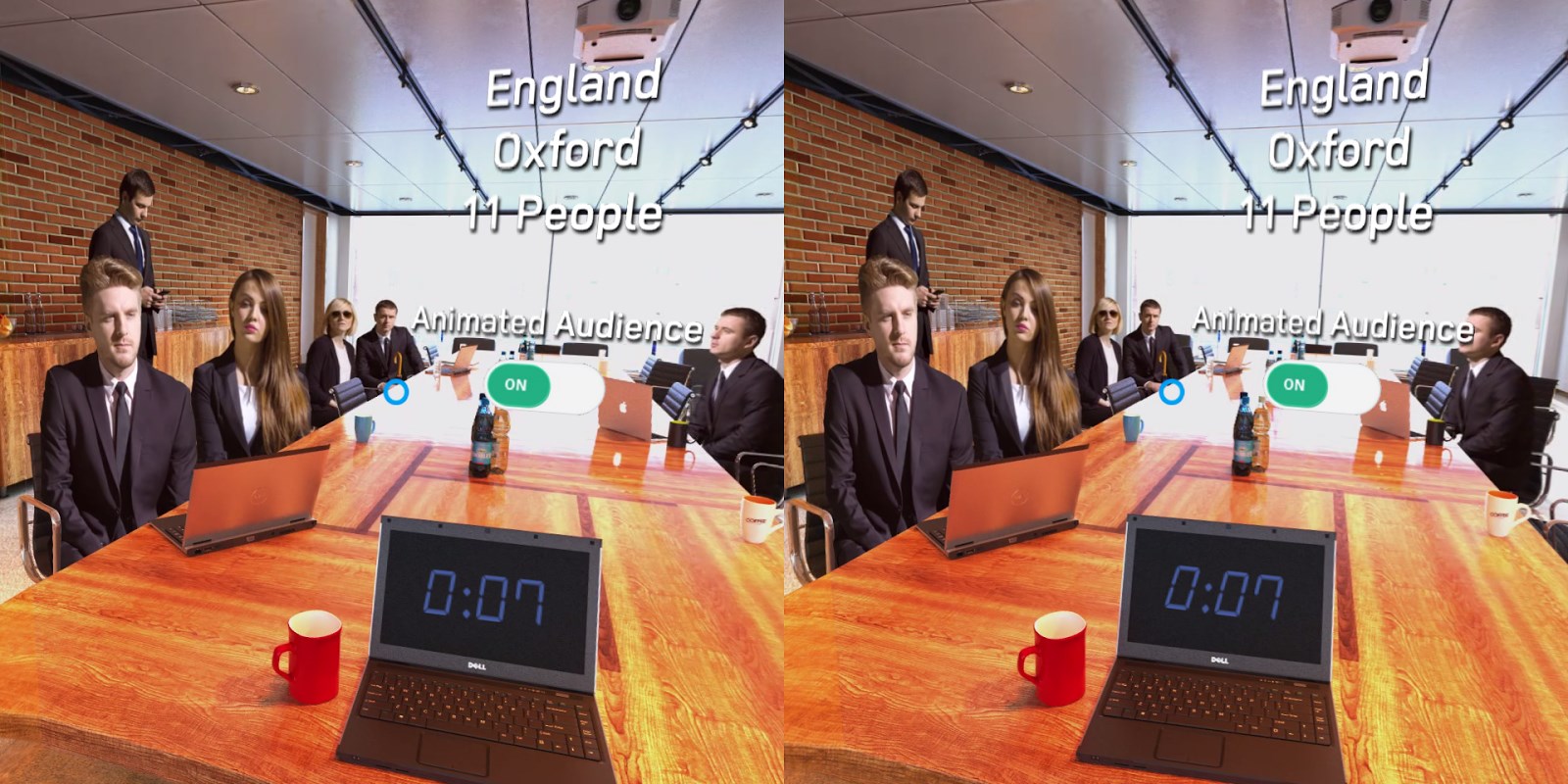 Nivral offers a growing list of VR apps – the first, InMind VR lets you experience a scientific-educational activity where you travel inside a human brain on a rollercoaster-like ride zapping bad neurons! This VR app is probably a good starter one where users get a taste of many of the expected VR experiences.  There's also InCell VR…
Within VR provides a series of short VR movie experiences, some of which can also be found in Youtube's 360 Video Hub. Some cool movies here and easy app to use. What attracted me most of all was U2's 360 VR version of Song for Someone!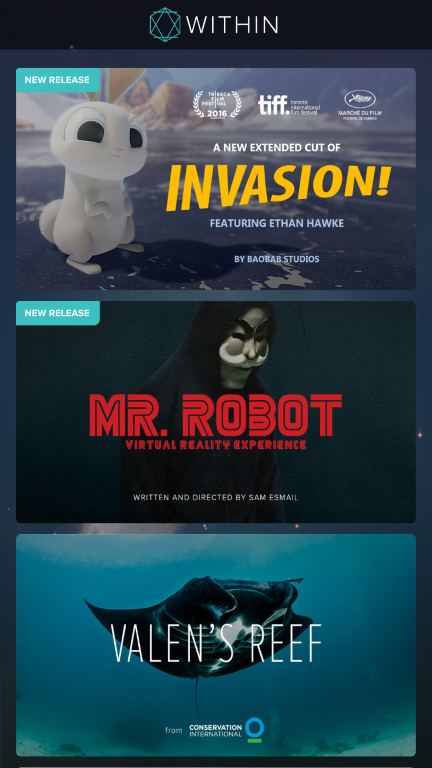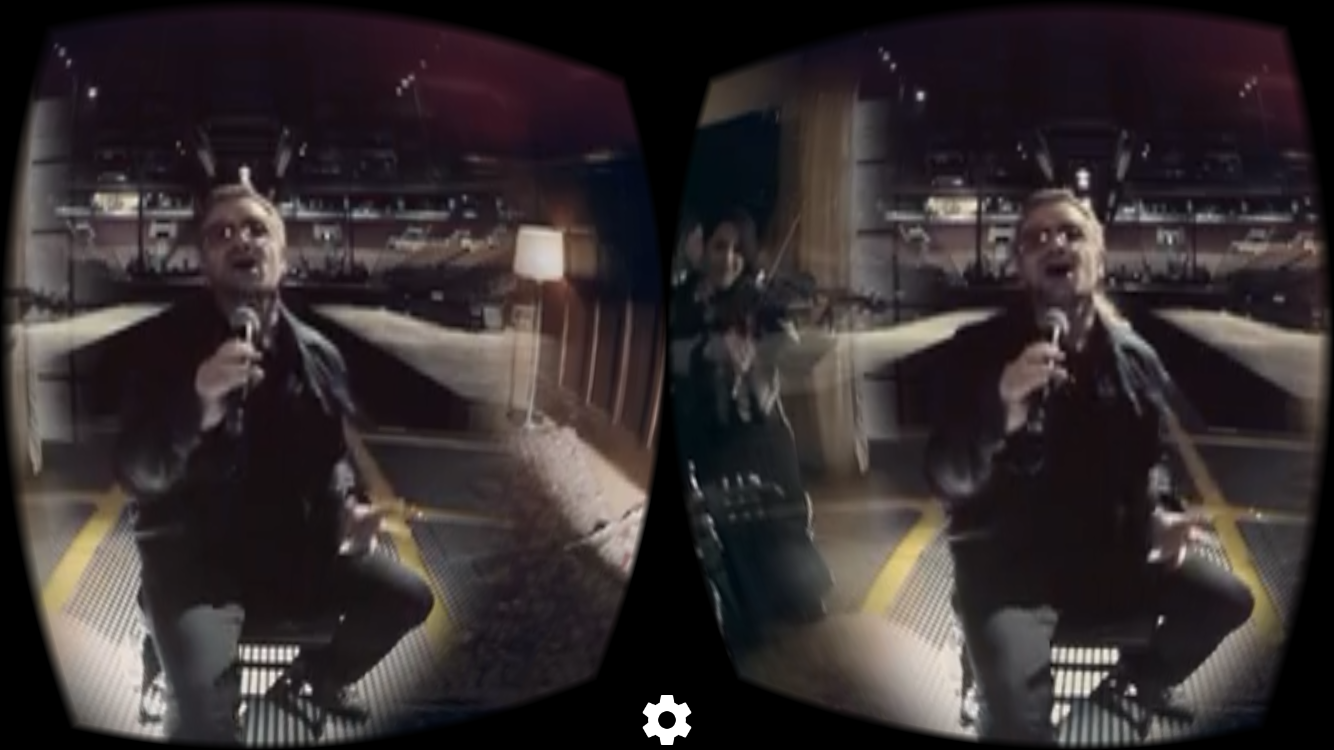 Yeah Im also a sucker for Star Wars. You may already have the Star Wars app on your phone, and inside that you'll find Jakku Spy which is a VR activity.  There's a lot to download, but this may be the VR you're looking for.  Use the force in your role as a Resistance fighter.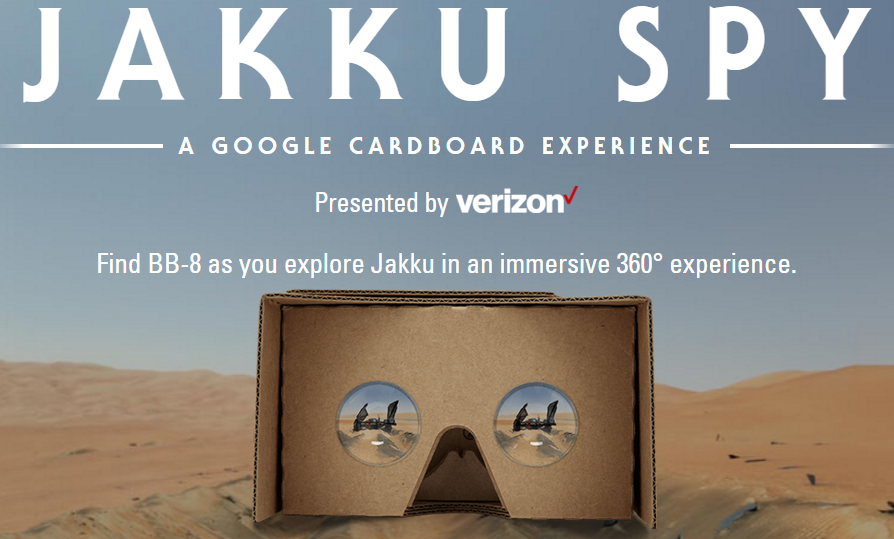 BONUS VR APP TIP!
I realised after publishing this post that I hadn't included the compulsory Rollercoaster VR app!
Check out Rollercoaster VR by Fibrum, which has cool scenes including jungle and water. Fun times. But you only get 4 free rides, then its $2.99……..