Create a quick poll for your Microsoft Team members in the Conversations space
Using the Forms Bot in Microsoft Teams you can create a quick Poll to survey your Team members.
In the Team's Conversations tab, type @Forms.

In the Suggestions window that appears, select Forms.

Click What can I do?

Click Your question? Option1, Option2.

Highlight and delete the placeholder text, Your question? Option1, Option2.

Then type your question, followed by the options you want members to choose from in the format shown below.

For example: "How should we get customers feedback? Online survey, Interview in person."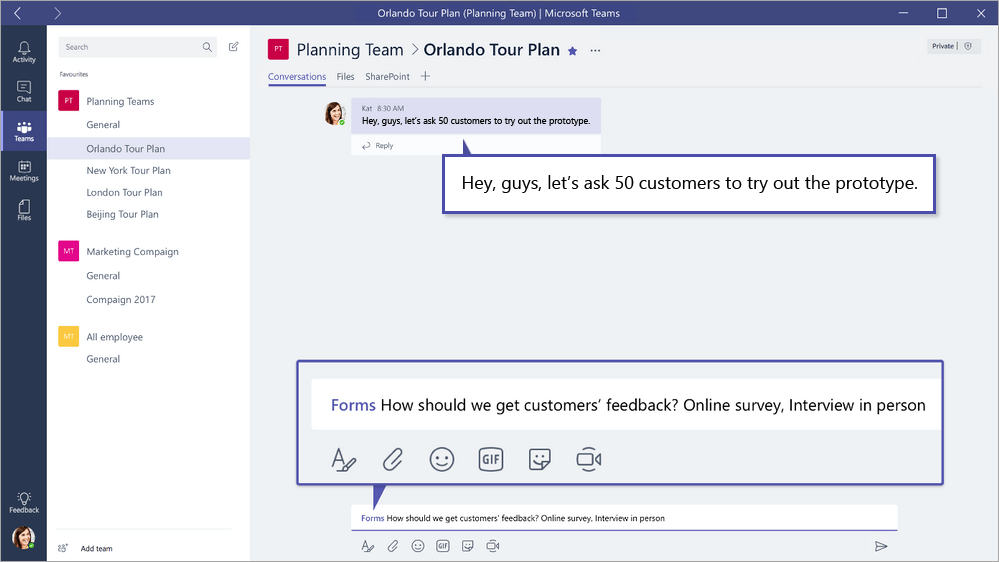 As your Team Members respond everyone can see the poll responses in the Conversation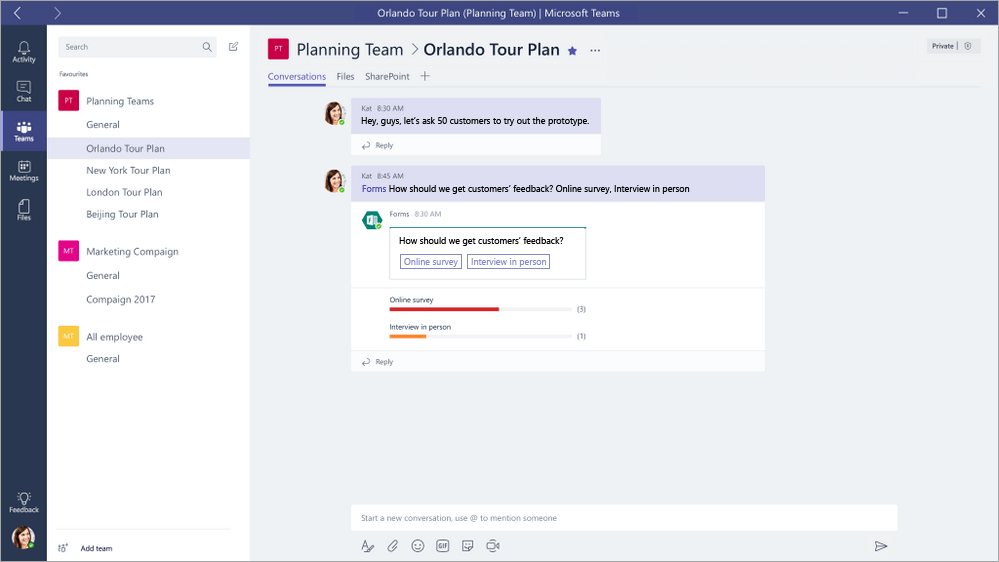 Team members can also change their response after they have voted and they can't see what others have selected.