Microsoft offers limited free access to Microsoft Teams.  Yep, you can setup Teams as an organisation for free and at the moment add up to 300 Members including yourself to Teams.
I went ahead and did this, rushed through the setup just to see if it was true……… and then a few weeks later realised that the name of the Organisation I used was not what I wanted to run with.
If you ended up in the same spot as me – here's how I was able to change the name of the Teams Organisation.
login to http://account.activedirectory.windowsazure.com/
use the Office 365 account used to setup Teams
click the profile picture top right and make a note of the "admin@[yourdomain].onmicrosoft.com" login address (pity you cant copy it)
use that address and login to https://portal.office.com (I had to reset my password)
click the Admin icon

Login again using the "admin@[yourdomain].onmicrosoft.com" login address
click the Show All link

click Settings and Organization Profile
Next to Organization Profile click Edit and complete the form – remember to click the Save button

There you go!  If that was helpful Tweet this for someone else!  🙂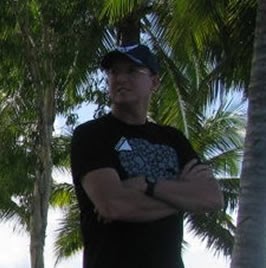 Campbell Smythe
Learning and Collaboration Technologies advisor
I am a Learning and Collaboration technologies advisor living in Cairns, Australia. An educational technology leadership background and experience managing a globally located information technology team, has given me wide experience in the application of digital technologies to a variety of educational and workplace contexts.
Certified Microsoft Service Adoption Specialist
Microsoft Innovative Educator
Apple Teacher
Certified Google Educator
Mountain Biker and Triathlete
Former Asia Pacific IS Manager MAFINT
Former Director of eLearning and ICT